Embarrassed in the Night
Judith had a cold. Not just the sniffly kind, but the kind that makes you cough and hurts your throat really badly. It was time for bed, and Mama set up Judith on the couch with pillows under her regular pillow. After a hug and kissy, Judith asked Mama to pray that her throat would not hurt like the night before. Mama did. And Judith fell into a deep sleep.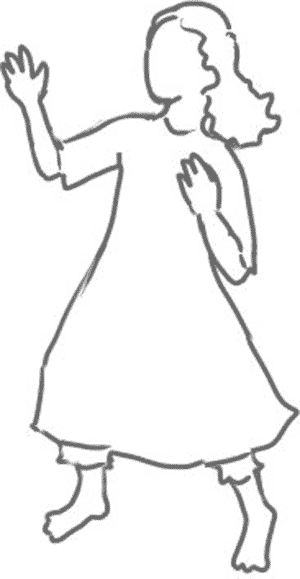 In the middle of the night Judith's mom heard someone coughing and crying. It was Judith. "Mama," she sobbed brokenly, "What's wrong? I thought we prayed that my throat wouldn't hurt?!" Mama felt indignant at the devil's tricks. She explained that sometimes we have to pray that God will move the devil out of the way so we can enjoy God answering our prayers. Judith and Mama prayed that way. Judith went back to sleep. There was no more crying that night. Judith was radiant at the breakfast table. Her special story spilled out, beginning with, "I was embarrassed in the middle of the night…."
The devil loves to embarrass us with unanswered prayers, but a prayer of simple faith can make him run away.