Music Formats
The songs on our site usually have one or more score tune settings available. This information will be listed in the left panel, below the song lyrics information. For example, the song Fire in the Soul has a couple tunes, including: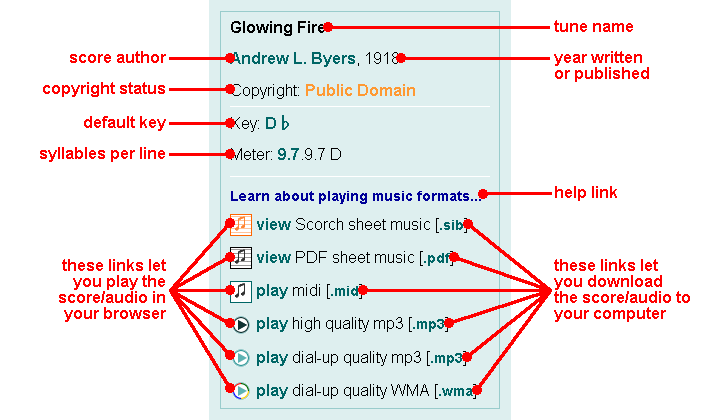 For playing and printing the sheet music, see Sheet Music.

Playing MIDI in the browser requires a plugin. Most browsers no longer allow plugins, so you can download the file to play with your own media player, such as Apple QuickTime or Real Player.
Some songs also have voice recordings available in MP3 format (such as Fire in the Soul, shown above).
To download and save the song on your computer, right-click one of the download links and select Save link as… (or something similar to that) from the menu. Remember where you've saved it, and you can then play it any time you like. For those of you who have slow connections to the internet, saving a high quality recording can take several minutes.