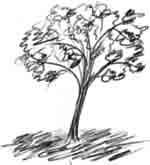 Dear Reader
As we were preparing this issue, the phone calls for political candidates and causes were abundant:
"Hello, are you registered to vote?…
"Would you be willing to take a brief, 5-minute survey?…
"Candidate X would support such-and-such if elected. Does that make you more likely, or less likely, to vote for them?…
"Candidate Y voted for this-and-that. Don't you think it's time to elect someone more in touch with our needs?"
And on and on it goes. I am struck by the differences between the values and approaches of those in our earthly government and the values and approaches of our heavenly government. Have you considered how unlikely it would be for the Lord to be elected to most offices in our government? Maybe you are thinking that with all the healings and miracles and good works Jesus demonstrated, He would get some fairly strong support, but consider this "campaign view" of our Lord's works:
"Oh, dear. He just drove the bulk of the religious right away by healing on the sabbath!"
"Why did he tell those folks he healed to keep quiet about it? That will offend the free speech people for sure, and we just lost some valuable advertising."
"Oh, no. If He only skipped the fish in the feeding of the five thousand—we've lost the vegan vote for sure."
"He told that paralytic to take up his bed and walk? That sounds like anti-welfare!"
"He told those people that believed in Him that they need to be delivered from bondage to sin, and accused them of wanting to kill him. Who is going to volunteer for his campaign after that?"
"I know he healed a man with a legion of devils, but he just wiped out a good chunk of the community economically by allowing a large herd of their swine to be drowned in the process. Nobody in that district is going to vote for him now."
The Lord isn't "looking for our vote," is He? He is already King of kings and Lord of lords, and the question is not whether He appeals just right to us, or whether what He requires of us will be a good "sell" with others, but whether we are going to acknowledge and serve the government above all earthly governments.
"As obedient children, not fashioning yourselves according to the former lusts in your ignorance: But as he which hath called you is holy, so be ye holy in all manner of conversation; Because it is written, Be ye holy; for I am holy."* (1 Peter 1:14-16)
"Let love be without dissimulation. Abhor that which is evil; cleave to that which is good. Be kindly affectioned one to another with brotherly love; in honour preferring one another; Not slothful in business; fervent in spirit; serving the Lord."* (Romans 12:9-11)
"Let the wicked forsake his way, and the unrighteous man his thoughts: and let him return unto the Lord, and he will have mercy upon him; and to our God, for he will abundantly pardon. For my thoughts are not your thoughts, neither are your ways my ways, saith the Lord. For as the heavens are higher than the earth, so are my ways higher than your ways, and my thoughts than your thoughts."* (Isaiah 55:7-9)
"See that ye refuse not him that speaketh. For if they escaped not who refused him that spake on earth, much more shall not we escape, if we turn away from him that speaketh from heaven: Whose voice then shook the earth: but now he hath promised, saying, Yet once more I shake not the earth only, but also heaven. And this word, Yet once more, signifieth the removing of those things that are shaken, as of things that are made, that those things which cannot be shaken may remain. Wherefore we receiving a kingdom which cannot be moved, let us have grace, whereby we may serve God acceptably with reverence and godly fear: For our God is a consuming fire."* (Hebrews 12:25-29)
In His service,
The Editor