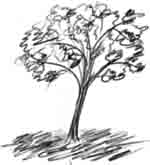 Dear Reader
Seek ye the LORD while he may be found, call ye upon him while he is near: Let the wicked forsake his way, and the unrighteous man his thoughts: and let him return unto the LORD, and he will have mercy upon him; and to our God, for he will abundantly pardon.

For my thoughts are not your thoughts, neither are your ways my ways, saith the LORD. For as the heavens are higher than the earth, so are my ways higher than your ways, and my thoughts than your thoughts. For as the rain cometh down, and the snow from heaven, and returneth not thither, but watereth the earth, and maketh it bring forth and bud, that it may give seed to the sower, and bread to the eater: So shall my word be that goeth forth out of my mouth: it shall not return unto me void, but it shall accomplish that which I please, and it shall prosper in the thing whereto I sent it.
God is speaking to me about what it means to believe these scriptures. If we really believe these statements by the Lord, that His ways are both different and much higher than our ways, it affects the way we approach life in profound ways.
First, consider the surrounding scriptures in this context. We are told to seek the Lord "while he may be found… while he is near." If we really believe that His ways are fundamentally different than ours, we aren't going to assume that we can predict when or how long or how often the Lord will be "near"—we will focus entirely on the fact that He is near now, that now is the moment to seek Him. Furthermore, if we believe His ways are higher, we will stop fussing about whether His being near at only certain times is fair or not, and just be grateful for the opportunity.
Second, consider the statements that God's word is sent forth with a purpose in mind, and that it is a fruitful purpose. As the Word comes to us, then, and we really believe God's ways are different and higher, we aren't going to waste effort fussing over whether it seems like the thing I was needing at the moment, or whether it is pleasant at the moment or not—we will call upon the Lord to make it do the fruitful work He intends in our hearts, because we really believe; that is, above our own preferences and own opinions, that God chose it for us in wisdom and love higher than that which we can conceive.
There are further implications. If I believe this to be true, then humbling myself before the Lord and what He says to me isn't according to whether I think it is hard or easy to do so, or whether it is convenient or not to do so, or whether I "feel" humble or not. It is really simply a matter of seeking the Lord's help to understand and obey what He is communicating to me.
This goes further yet: if I have found it difficult to be confident that I am distinguishing the Lord's voice from other voices, I see that His ability to communicate to me is great enough and unique enough to make it possible for me to identify His voice, if I will ask Him to teach me and trust Him by waiting until He makes it clear.
In a broad sense, the practical outworking of a belief that God really is sending His truth to me from much higher ground, is to take a humble attitude, as that of a low spot in the ground where water from higher up will collect.
The only reason I have to believe that any of the contents of this issue may benefit you, is my confidence in God's ability, being so much higher and different than ours, and that is also the only reason you have to believe that any of this issue can benefit you. Read with expectation that God can separate what is for you from what isn't, and expect the great and mighty Lord to do His work.
Love and prayers,
The Editor