Escape from a Snake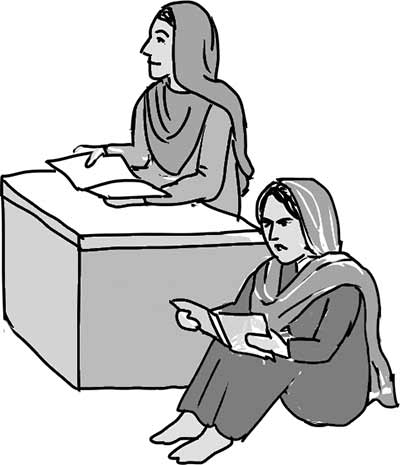 Rebekha was angry. Her teacher expected her to sit by a new girl in her ninth grade class in Pakistan. The new girl was a Christian, and Rebekha hated Christians! She chose to sit on the floor rather than sit by Mary, the new girl.
Rebekha then had to miss school because she was sick. She needed help studying for a test. None of the other Muslim girls would help her study. Mary offered to help, and Rebekha began to like Christians a little bit.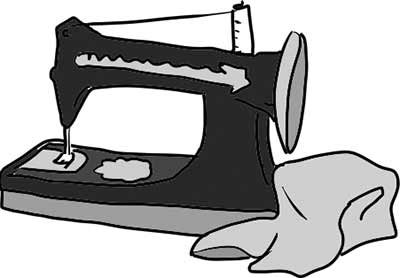 Some Christians started a sewing class in Rebekha's village, and Mary invited Rebekha to attend. Rebekha went to the class, but she sat separately from the Christian girls. She still did not like Christians very well.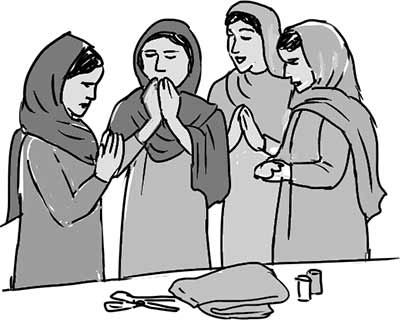 The Christian girls were sad about Rebekha's attitude. They spent much time in prayer for her.
Rebekha realized that she could find nothing wrong with the Christian girls. After two months, she asked Mary for a Bible. Mary happily gave her one. Mary asked God to help Rebekha understand the Bible and follow Christ.
The girls' prayers were answered! Rebekha not only quit hating Christians; she became one! Rebekha was happy, but her family was miserable. They tried to get her to return to Islam, the religion of Muslims.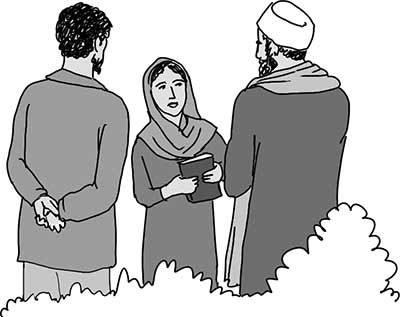 Honor is very important in many Muslim countries. A man receives honor if others in his culture respect him. He loses honor if members of his family do not follow the customs of those around him. Some Muslims in Pakistan believe they will lose honor if someone in their family becomes a Christian.
That is what Rebekha's uncles believed.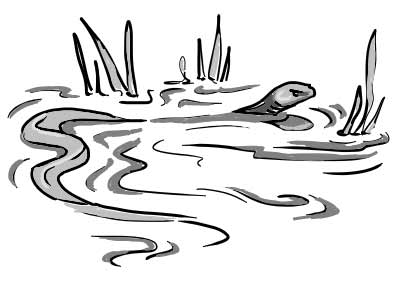 The uncles took Rebekha to a canal near their farmland. When they got to the canal, they saw a deadly cobra swimming in the water. "Good," the uncles said, "the cobra will bite her." They threw her into the canal and hurried away. Rebekha did not know how to swim. She prayed for help. The cobra disappeared. Rebekha climbed out of the canal and praised God for keeping her safe.
Rebekha returned home soaking wet. Her family was astonished. Her father said she could no longer live there since she had become a Christian. She left home, and Mary helped her find Christians who would take care of her. Rebekha was grateful to God for sparing her life.