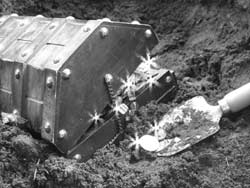 Do you think about what you want to be when you grow up? Or maybe you think you are pretty big right now! Whichever way it is, read how God has helped others just like you! I hope we can print your story next!
Do you have an experience to tell? Just write to me and I will help you write it up! —Miss Laura
What God Taught Me About Being a Missionary
Recently I have been thinking and wishing to do some great work for God. But then I realized that I don't have to go to a different country to be a missionary—I can start now! I can do things like talking to people, giving out tracts, and sharing the good news to everyone. According to Matthew 28:19-20, our mission is here. We are to go to ALL nations (including ours) and preach the gospel. Here is where we are until God calls us some place else. We should be content where we are at!
—J. Hudson, 14