Loving Others
Have you ever noticed before that Jesus talks a lot about loving others and treating them right? Look at this cycle. So who is it that you should love right now if you are going to love Jesus?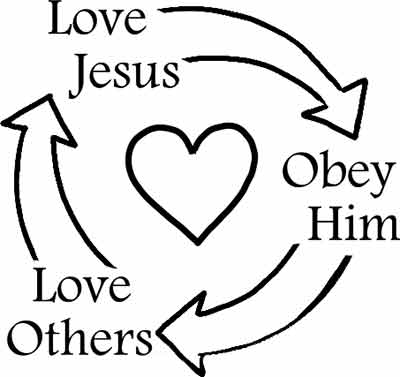 Loving our friends can be easy. But loving people that annoy and hurt you is not! There is a secret to love. It starts inside us—with receiving God's love to us. You see, all of us have a love cup inside of us. If it is full, we have plenty of love to share. If it is empty, all we can think about is "me, me, me." So, if you don't think God really loves you, if you don't believe that Jesus wants to help you with every single problem in your life, then your love cup is empty. You can't love problem people. You want friends and nice people to love you, so you can feel safe and happy. But the problem is, other people can't keep your love cup full. Only God can do that!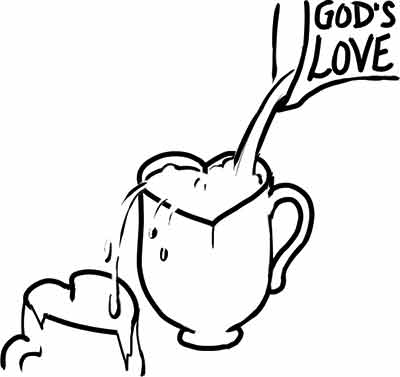 God wants to fill up your love cup. If you open your heart to Him and tell Him about your needs, He can take out the bitterness and fear and show you how much He loves you! Then you can know what real love is and share it with others.
Which children in the story are you going to be like? Are you going to ask Jesus to show you how to love? Who will you love today?