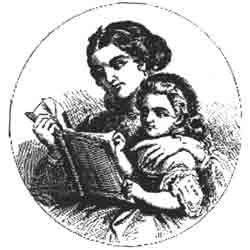 Letters from the Heart…
---
Encouraging Words…
Thanks so much for Dear Princess. It was a great source of encouragement, a confirmation that I'm doing the right thing! God provided this encouragement at just the right time!
I want to commend the beautiful set-up of DP! It has good taste and variety of fonts, graphics, etc. Whoever works on DP has done an outstanding job!
Thank you, Abigail for your article on Acceptance with Joy"! That was a challenge even though its something I'm already working on. God is still working on me, as I am yet unperfected. Someday when His refining fire has purged all dross, we will be pure gold. But… first the refining fire!
Thanks to Sister Patsy Cain for helping uncover the mystery of God's love. I am discovering what true love—His love—is! His love is unconditional! His love enables us to love, to forgive, to love the sinner and hate the sin. His love tells someone when they are wrong and leads them to His paths of righteousness. Oh, through hard lessons I am learning that!
Thanks to Amy Zander for that essay on "God's Choice." That is the best way I have ever seen it put! I can't understand why it is so seemingly hard to rest in His arms, and so easy to backslide into the world!
Thanks to Brother and Sister Busbee for sharing their story. I have chosen courtship, and at times when the devil would discourage me with the thought of my few friends, or that I was "old-fashioned," and "how will you find anyone?" It is encouraging to read of a marriage when God was clearly at work and man at rest! You are a living testimony of His faithfulness! So many times we take advantage while we rest in His peace and yet that is what He wants!
Thanks for printing "Beautiful Things"! May God bless you, dear sister! You have showed me I can be beautiful—inwardly, because outward is worthless!
Thanks for the challenge from Brother Spinks! Thanks also for the confirmation of Revelation 3:14. I had always wondered what the cold, hot, and lukewarm was.
Thank you to Laura Erickson, you are such a dear friend! You have encouraged me in my walk to overcome certain things. I will definitely use your tips in overcoming pride! Thanks for sharing them to our benefit as well!
Thanks to Brother C. E. Orr for your challenge and exhortation to remain pure. Not only physically, but in mind, in heart, in deed, in shunning influence with the impure and those who would defile us.
Again thanks so much for such an encouraging magazine. I felt as though I were uncovering a precious gem. Please add me to your mailing list. Thanks so much!
Your sister in Christ,
Sophia Sontini
Escondido, CA.
---
Meek and Quiet Spirit…
Spring is just around the corner! Don't you just love God and delight in Him even more during this special season as you watch life spring forth anew in His beloved creation?!
Your Winter/Spring '98 magazine issue of Dear Princess was a special treasure. The Lord used it to confirm a few things in my heart, to bring fresh encouragement, and to cause my heart to rejoice in Him, as I see so many young girls desiring and seeking after God, loving Him, and walking in His ways.
Do you know that that is the essence of a meek, gentle and quiet spirit… seeking God, loving Him, and delighting in His ways? Too often we think that "becoming a doormat" for others to walk over is meekness. Meekness is actually a strength… a strength and surrender to God. Meekness is a dependence upon God, a trust in His will, a confidence in His desire and in His willingness to bring about His will in your life. No matter what trials and hard times or blessing and abundance may come about in your life, it gives you an opportumty to rest in meekness, gentleness and quietness in His hands. Everything always works out for us toward the beauty and fulfillment of His will coming to pass in our lives. Praise the Lord!
Enclosed is a little gift to help out with the expenses of your precious ministry. May the Lord multiply it in your hands many times over.
In the precious love of our beloved Savior,
Holly Hageman
Telford, PA.
---
Thankful, Blessed, and Encouraged!
I got the DP issue and it was great! Thanks for mailing it to me. I am really thankful, blessed, and encouraged. The article "Acceptance with Joy" really spoke to my spirit, and Laura's article "Casting Down the Strongholds of Pride" was interesting, too.
Love,
Jennifer Bonato
Moses Lake, WA
---
Lessons From a Lamb
I pray that this letter finds you and your family strong in the Lord and rejoicing in the multitude of His tender mercies! Oh, how gracious our Savior is! How precious have been His promises to me: "I will never leave thee, nor forsake thee,"* (Hebrews 13:5) and "I will instruct thee and teach thee in the way which thou shalt go: I will guide thee with mine eye."* (Psalm 32:8)
A couple Sabbaths ago, Jochebed, the little lamb, got to go to church for the children's story. I was quite amazed at how well she behaved. Together Sarah and I told the story about how Hannah's leg got broken—and we found her, after a long search, down over the precipice along our creek. We think the dogs chased her off a rock ledge up the stream a ways, and she fell into the creek, was swept down the stream, and somehow managed to get up on the shore in a spot where there were rock cliffs so she couldn't reach the pasture. Anyway, the object lesson we shared was that in the story the shepherd was Jesus, the sheep are us, and the dogs are Satan. Sometimes the enemy brings trials to our lives that seem to drive us into the valley of the shadow of death. Yet, even more, the Shepherd is with us and says to us, "Count it all joy when ye fall into divers temptations; Knowing this, that the trying of your faith worketh patience. But let patience have her perfect work, that ye may be perfect and entire, wanting nothing."* (James 1:2-4) Sarah found these scripture verses and shared them with me as the object lesson the Lord taught her from our experience with Hannah.
Just last Sabbath morning, before leaving for church, my dad ran out to the barn to check the sheep. He was just in time to find that my yearlings had given birth to twins, and one of them was not breathing because the bag was still over its face. My dad immediately set to work getting the little lamb to breath. If he had been a few minutes later, the little lamb, Violet, would not have been revived! My dad said that he lust felt the strong prompting of the Holy Spirit to run out and check, although he had been out there shortly before and nothing was happening. How important it is that we listen to the Lord's still, small voice so that He can give us life in Him moment by moment! Little Violet has needed much care, for the mother does not have much milk, and what she does have, big brother, Oak Tree, who is over twice the size of the tiny lamb, gets it all.
Also, Skye, I want you to know that I have enjoyed the Dear Princess magazine. In the last one I received, there were some thoughts that were just what one of my friends needed. This girl recently ran away from home (her family situation was terrible) and now she is at a teen care camp. Do keep me in your prayers that I will discern the Lord's wisdom in just what to share with her, for I am the only one of her friends that is allowed to write to her.
Tenderly in His love,
Lisa Panasuk
Silverton, OR
---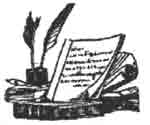 Encouraged on Courtship
I was lent the Winter/Spring 1998 issue of Dear Princess, by my friend Sylvia Kembel. I thoroughly enjoyed it and would like to start receiving it. Also when the back issues are available, I would like them, too. Thanks!
"A True Courtship Story" was very helpful; it is so good to hear about people who kept themselves emotionally and physically in check even when it is difficult to do. I am so glad you are addressing the courtship topic because it is so very important in the way we live as Christians.
Looking forward to the next issue,
A sister in Christ
---
Below are excerpts of letters two dear friends of mine wrote me awhile back. I was blessed by their encouraging words, may you be blessed also.
---
Dear Abigail,
Hello from Missouri!
I was so encouraged to hear that you are having the same struggles and victories I am experiencing right now. The Lord has been speaking to me about my attitude and my devotions. I feel as if I need to be a servant to Him right where He has placed me—at home. Sometimes I feel like I am not doing much for the Lord, but He has shown me how my attitudes affect and influence my younger brothers and sisters and also those around me. I would appreciate your prayers at this tune.
I have started reading a chapter in my Bible every day. I have found it helps me to retain more if I keep a Bible-reading journal. I write down the things I have gleaned from each chapter. Thank you for the suggestion about leaving the Bible open—I will try it.
[Note: My suggestion was to leave your Bible open during the day where you would look at it often. As you pass the spot where your Bible lies, take a few seconds to read a verse and meditate while you work.]
Your friendship has been such an encouragement to me and hopefully we can run together "the race marked out for us."* (Hebrews 12:2)
Love in Christ,
Jodie Kooistra
Excelsior Springs, MO.
---
Dear Abigail,
Greetings in the precious name of our Lord and Savior Jesus Christ! May His love, joy, and peace fill your heart today.
I want to thank you for sending me Dear Princess. I know it must take so much work. May God bless your ministry. It is a blessing to me.
I am sorry to hear you, your sister, and Dad suffer from pollen allergies. I will be praying for you. I also know what it's like. I know it's miserable and not fun. We know, though, that the Lord is able to touch and heal you all from this! He has shown me, through books, some ways to build my immune system so I won't be affected as badly. I take a spoonful of honey and raw pollen from our fields, together, every day. I have taken it for a year now and, praise the Lord, it seems to work!
It is such a blessing to me to hear how the Lord has worked in your heart to draw you closer to Him. I have found trials are such a blessing. It doesn't seem so then, but God always uses them to draw us near to Him. He has been so faithful to me in my life. I just want to praise Him for all He is and for all He has done. He is really giving me a even deeper desire to know Him more, for who He really is, and to worship Him and give Him the glory and honor He deserves. We, as Christians—I should say, I—seem to be able to so easily settle for so much less then He has for us, without really meaning too. I do want everything He has for me, but sometimes it is hard, because my flesh rebels.
I wish also we could talk with each other face to face. I really don't have a good gift at writing on paper what's in my heart, but I know the Lord will help me. May the Lord bless your faithfulness and keep your heart tender. Let's keep pressing forward to the mark of the high calling in Christ Jesus! I really want you to know that your DP is a blessing and God is using you.
In Christ's love,
A sister in Christ,
Angie LeFevre
Thank you for your sweet letter, Angie. One thing you mentioned—"my" DP is a blessing—Skye and I want Dear Princess to be totally God's publication.
Love,
Abigail