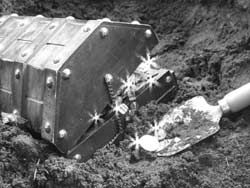 God is always ready to help us—especially when we are in trouble or trial. Read these testimonies of how God helped others find joy and peace, even when things didn't turn out very well. I hope we can print your story next!
Do you have an experience to tell? Just write to me and I will help you write it up!—email Miss Laura
Blessed Peace
I felt that the Lord wanted me to share this testimony. One night while my parents were watching a prophecy update video about the end times, I all of a sudden felt unpeaceful and a little frightened that Jesus is coming very soon. So I went to my desk, got down my Bible and began praying and asking God to give me a word. Then I opened the Bible and read a little. Then I prayed again and opened the Holy Word and read, but still I had no answer. The third time I opened the Bible, I got my answer. It was Philippians 1:5-6. God said that he is going to finish his work in me, and I am sooo happy. Praise be all due to the precious Lamb of God who died for our sins!
—Niklanna, age 14