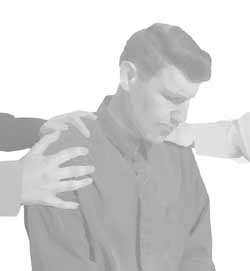 Licensed to Preach
Part 2
---
---
In the previous issue, we were examining how the work of God is imitated by those who, either individually or as a group, do not hold the living Christ as their actual Head. The analogy was given of cunning imitations performed in the realm of physical life.
But what does this all mean with respect to our topic—the government of God's church and how His ministers are licensed and authorized?
First, we will discuss the Bible picture we have of the calling and ordination of New Testament ministers, and then we will discuss the imitation of that calling and ordination.
The Ordination of Brother Paul
"And there was a certain disciple at Damascus, named Ananias; and to him said the Lord in a vision, Ananias. And he said, Behold, I am here, Lord. And the Lord said unto him, Arise, and go into the street which is called Straight, and inquire in the house of Judas for one called Saul, of Tarsus: for, behold, he prayeth, And hath seen in a vision a man named Ananias coming in, and putting his hand on him, that he might receive his sight."* (Acts 9:10-12)
It is very instructive that God did not send Peter, James, John, or any other of the original twelve disciples to Damascus to lay hands on this man, who had only three days before been a persecutor and an enemy of the truth. We only read of Ananias at this point in the Bible—God saw fit to give us just a little slice of this brother's labors in the gospel.
From the very first of the account, we observe the willingness to follow God completely and absolutely—the consecration of this Brother Ananias—and we note with joy and great approval of how he had "all on the altar of sacrifice laid,"* and was entirely at the Lord's disposal in all ways and at all times. At first, Ananias wanted to be sure that God was leading him to take this step; but just as soon as this was verified, off this brother went to lay hands on the former blasphemer and enemy of truth.
"And Ananias went his way, and entered into the house; and putting his hands on him said, Brother Saul, the Lord, even Jesus, that appeared unto thee in the way as thou camest, hath sent me, that thou mightest receive thy sight, and be filled with the Holy Ghost."* (Acts 9:17)
The mighty healing power of God came on Saul; he had been praying, humbling himself, dying out to self in all its previous horrible manifestations. As he later testified, "I verily thought with myself, that I ought to do many things contrary to the name of Jesus of Nazareth."* (Acts 26:9) It took him three days of supplication before God to come to the point where God would fill him with the Holy Ghost. He was divinely assisted in this seeking by the removal of his ability to see physically. When he was ready, God had given him a vision of Brother Ananias (an entirely sanctified man) coming to him and laying hands upon him for the receiving of his sight and the infilling of the Holy Spirit.
The vision came true; the very man that God had shown to the blind supplicant arrived, and the power of God fell upon Brother Saul, purifying his heart by faith and giving him his Pentecost. At this point, he immediately began to exercise himself in his place in the body of Christ, wherein the Spirit of God had placed him. "And straightway he preached Christ in the synagogues, that he is the Son of God."* (Acts 9:20) This is how the Spirit of God within him moved him to do. The fire burned within him, and "straightway he preached Christ."
He was not given authority to do this preaching to them by the disciples of Jesus among whom he labored. He was not given permission to preach by those "who seemed to be pillars"* (Galatians 2:9) of the church in Jerusalem, nor did they expect him to look to them for approval. In those days—those blessed days—the Lord's people were not cursed with a tendency to look to man. The Spirit of God had purified their hearts so that they could see God instead of man, and they had the marvelous, amazing blessing of being led, both individually and collectively by the Holy Ghost. It was therefore possible for a man who had done what Paul had done to be saved, sanctified, and used of God to preach the gospel in such a way that it blended and harmonized perfectly with the workings of the Spirit of God in them. In short, the gift of God in the newly-created brother made room among others of the same Spirit. Yea, "A man's gift maketh room for him, and bringeth him before great men."* (Proverbs 18:16)
Nor was this simply an assumption or wishful thinking. It actually happened and was happening. The fruit of it had been produced, was being produced, and was verifiable and confirmable at any point by any honest inquirer. That was all that was necessary in the absence of manrule, for the thing to work as it should and to keep working as it should.
The brother himself recognized the invisible hand that brought visible results among men redeemed and led of the Holy Ghost. He said, "But when it pleased God, who separated me from my mother's womb, and called me by his grace, To reveal his Son in me, that I might preach him among the heathen; immediately I conferred not with flesh and blood: Neither went I up to Jerusalem to them which were apostles before me; but I went into Arabia, and returned again unto Damascus. Then after three years I went up to Jerusalem to see Peter, and abode with him fifteen days. But other of the apostles saw I none, save James the Lord's brother."* (Galatians 1:15-19) Take note of those words: "immediately I conferred not with flesh and blood." Among people who are not actually led by the Holy Ghost as these brethren were, these words are a recipe for disaster and confusion—people who are not actually led by the Holy Ghost must confer with each other often. If they do not confer with each other, they cannot work together; they will began to drift apart and evolve in different directions, as the natural diversity of humanity asserts itself. People that are led by the Holy Ghost must commune with the Holy Ghost constantly to (1) stay with God, and (2) stay with each other by staying with God. If they simply profess the first point and render it lip service only, they will not stay together without a lot of fleshly wisdom and effort—and even then, their staying together will be quite different from a people united by God.
What Does Conferral Really Mean?
We want to carefully examine this word conferred in the original language of the New Testament. In the King James translation, it occurs three times: Acts 4:15; 25:12; and Galatians 1:16 (quoted above). Each of the usages is a different word, although each is translated confer(-ed) in our common translation. The word in Acts 4:15 means "to throw or strike together, to dispute together, to discourse together, to consult together." The word in Acts 25:12 means "to speak or talk with or together (referring only and merely to the general idea of talking, without reference to the sentiment or subject matter)." The word in Galatians 1:16 puts a different slant on the word. It means "lay anything additional on one; impart." That is, the idea of passing authority in the imparting or communicating is spoken of here as laying anything additional. So the apostle says, "I conferred not with flesh or blood," i.e., I did not pass authority in talking with others nor did I receive it. This is in perfect harmony with the context, where he says, "For they who seemed to be somewhat in conference added nothing to me." And the whole thought agrees perfectly with the brother's statement, "But I certify you, brethren, that the gospel which was preached of me is not after man. For I neither received it of man, neither was I taught it, but by the revelation of Jesus Christ."* (Galatians 1:11-12) In other words, Paul was licensed to preach the gospel by the Author of the gospel, and he received no additional authority or permission to preach from man—even from other men of God. "For do I now persuade men, or God? or do I seek to please men? for if I yet pleased men, I should not be the servant of Christ."* (Galatians 1:10)
Licensed by God
Now the word license means "official or legal permission to do or own a specified thing." When it is used in Acts 25:16 and 27:3 (where it is translated liberty), it involves men giving permission or authorization to men. In 1 Thessalonians 2:4 we read, "But as we were allowed of God to be put in trust with the gospel, even so we speak; not as pleasing men, but God, which trieth our hearts." Here is the official, legal permission, given by Him who owns the copyright to the gospel. Here is the all-important question. Are you "allowed of God to be put in trust with the gospel"? Do you speak as one who answers to God, not as pleasing men? And does your answering to God plainly and visibly commend the truth to others by the fruit of your life as your heart is tried? "Whereof I am made a minister, according to the dispensation of God which is given to me for you, to fulfil the word of God."* (Colossians 1:25) The "dispensation" is the administration of a household, the household of God in this context. It is God's arrangement of things, His scheme. Brother Paul was made a servant (a minister) according to God's dispensation. In other words, he was called to be a servant to carry out the will of God as the Master would have him do—"to fulfil the word of God." How perfectly this agrees with Song of Solomon 2:7, "I charge you, O ye daughters of Jerusalem, by the roes, and by the hinds of the field, that ye stir not up, nor awake my love, till he please." The inspired writer thought this so important and crucial that he wrote it three times. If we honor God in His house as the Master of the house, our thoughts are always focused on how He wants it. "Till He please." Have Thine own way; let all be done as Thou wilt. My license is granted to ____. I have no right or desire to proceed beyond what God has authorized or given permission to do or say. Hallelujah!
Recognition by Other Children of God: Why Should Men Ordain Other Men?
If Holy-Ghost-used-men are recognized by the rest of the body as the Holy Ghost uses them, then why should there be a formal ordination at all? Why not just let God do and work without formal recognition?
As we have said, the established, the settled, the grounded do not need a formal ordination, but not all in the body are in this condition. "Wherefore lift up the hands which hang down, and the feeble knees."* (Hebrews 12:12) "Now we exhort you, brethren, warn them that are unruly, comfort the feebleminded, support the weak, be patient toward all men."* (1 Thessalonians 5:14) "For this cause many are weak and sickly among you, and many sleep."* (1 Corinthians 11:30) "Him that is weak in the faith receive ye, but not to doubtful disputations."* (Romans 14:1) This corporate act of the ministry (when things are under the control of the Holy Ghost) steadies those who do not see things well, who are yet carnal and need the purifying fire of the Holy Ghost. But the ordination of a minister by the other ministry was never intended to substitute for the need to be spiritual enough to see God and discern the Lord's body by the power of the Holy Ghost working within.
When it comes down to it, the ordination of a Holy Ghost minister by other Holy Ghost ministers is just part of the blessing of seeing God, instead of just seeing men, and it is impossible to ordain others in the Bible way without a pure heart. Only the Holy Ghost bring us to Matthew 5:8; only the Holy Ghost can keep within the blessing zone, both individually and as a group.
Recognition of a Spiritual Gift
In one sense, God's minister is ordained over and over as he exercises his calling, both before and after formal recognition. It is an ongoing process. If a formal ordination is a conferral of authority, then there will need to be a process to formally remove that authority if the minister goes astray. But the nature of an ordination of recognition simply marks a formal recognition of where a given ministry is at one point, whereas the ongoing recognition naturally adjusts to the reality of the brother or sister's prosperity in the exercise of their gift.
Now the next question that follows the question of whether you are authorized of God to preach His gospel, would be: How can everyone else know that God has called you, that His hand is upon you? There are many people who claim that God is using them, but "I have not sent these prophets, yet they ran: I have not spoken to them, yet they prophesied."* (Jeremiah 23:21) So how do we know whether a person is actually licensed of God to preach His gospel? The answer is in the following verse in Jeremiah: "But if they had stood in my counsel, and had caused my people to hear my words, then they should have turned them from their evil way, and from the evil of their doings."* (Jeremiah 23:22) The fruit of a ministry actually commissioned of God and used of Him will always involve real deliverance from sin. As Brother John puts it in 1 John 4:2-3, "Hereby know ye the Spirit of God: Every spirit that confesseth that Jesus Christ is come in the flesh is of God: And every spirit that confesseth not that Jesus Christ is come in the flesh is not of God: and this is that spirit of antichrist, whereof ye have heard that it should come; and even now already is it in the world." The language sounds a little complicated to our ears today, but the meaning is very blunt and plain. Your life tells a story—it makes a confession. If that story is that Jesus has moved into your flesh, your body, and therefore you are a new creature in Christ Jesus—being, living, and doing as Jesus would do—then anyone can tell that the Spirit of God has done this, for only the Spirit of God can change an unholy man to a holy man and enable a genuine holy life to be lived while in the flesh. Other spirits than the Holy Spirit can dramatically change a man, but the change is not a holy change—somehow it will fall short of the life that Jesus lived while He was in the body. Such a short-of-the-glory-of-God life will make another kind of confession, and that kind of confession is not of God. In all the variety and diversity of those different kinds of spirits, there is one common characteristic: they are all antichrist, i.e., against Christ.
This crucial distinguishment between of Christ and antichrist applies to more than preaching, but it is also a distinguishing fruit between a true minister of God and one who is not. Like begets like. The Spirit of Christ in a ministry will continually seek to bring others to that standard, while another spirit will continually seek to bring others to a less-than-Christ standard—another Jesus, another spirit, another gospel (2 Corinthians 11:4). It is not what is professed that matters; it is actually what results—what follows the exercise of that ministry. A minister that manifests the fear of man, love of an organization, and love of a system of human order and government will produce true to its kind, while a minister that fears God above men, loves His works and sees them, and reveres Holy Ghost order and government will insist upon hearers having the Holy Ghost, seeing God by means of that same Holy Spirit, and being actually led by the hand of God.
The Ordination of New Testament Church Ministers
The word ordain(ed) in the New Testament has been translated from at least ten different words in the original. The most common meaning of at least four of these words is "to set, to put, to place, to lay [John 15:16; 1 Timothy 2:7]; to set down, constitute [Titus 1:5; Hebrews 5:1 ('begotten'); 8:3]; to arrange, put in order of ranks [Acts 13:48; Romans 13:1]; to arrange throughout, dispose fully in order [1 Corinthians 7:17; Ephesians 2:10]." One of these words occurs twice, and it means "to stretch out the hand, to hold up the hand as in voting [Acts 14:23; 2 Corinthians 8:19 ('chosen')]." Some of these refer to the ordination of men by men; some refer to the ordination of certain teaching; and a great number refer to the ordination of men by God to certain offices and to the ordination by God of certain truths and teaching.
"And he [Jesus] ordained twelve, that they should be with him, and that he might send them forth to preach, And to have power to heal sicknesses, and to cast out devils."* (Mark 3:14-15) (See also John 15:16.)
"Whereunto [by the man Christ Jesus (vs 5)] I am ordained a preacher, and an apostle, (I speak the truth in Christ, and lie not;) a teacher of the Gentiles in faith and verity."* (1 Timothy 2:7)
"But now hath God set the members every one of them in the body, as it hath pleased him."* (1 Corinthians 12:18)
"Take heed therefore unto yourselves, and to all the flock, over the which the Holy Ghost hath made you overseers, to feed the church of God, which he hath purchased with his own blood."* (Acts 20:28)
These are all scriptures which speak of how men are ordained of God to preach His truth. We will now quote scriptures that pertain to the ordination of men by men.
"And when they had ordained them elders in every church, and had prayed with fasting, they commended them to the Lord, on whom they believed."* (Acts 14:23)
"And as they went through the cities, they delivered them the decrees for to keep, that were ordained of the apostles and elders which were at Jerusalem."* (Acts 16:4)
"Neglect not the gift that is in thee, which was given thee by prophecy, with the laying on of the hands of the presbytery."* (1 Timothy 4:14)
"Wherefore I put thee in remembrance that thou stir up the gift of God, which is in thee by the putting on of my hands."* (2 Timothy 1:6)
"Lay hands suddenly on no man, neither be partaker of other men's sins: keep thyself pure."* (1 Timothy 5:22)
Conferral or Recognition
Men can regard their ordaining of other men as a conferral of authority, or they can regard it as a recognition of authority already divinely conferred. If the only scriptures we had on record were the records in Acts 14:23, 16:4, 1 Timothy 4:14, and 2 Timothy 1:6, we might believe that men with the gift from God were able to bestow that gift on others, but Acts 20:28 helps us to properly understand what we are reading. Brother Paul was addressing the elders at Ephesus (Acts 20:17). He plainly tells them that he received his ministry directly from Jesus (Acts 20:24), and he tells them that they received their ministry directly from the Holy Ghost—"to all the flock, over the which the Holy Ghost hath made you overseers." This directly harmonizes with what he told the Corinthians—"But now hath God set the members every one of them in the body, as it hath pleased Him."* (1 Corinthians 12:18) And we see that this is true, not of certain members only, such as the apostles, but God has set every one of the members in the body. Then it is plain that Paul and the other brethren were involved in recognition of what God was doing. Men recognizing what God had done. Men recognizing what God had bestowed, what God had conferred. The power and authority lay with God firsthand, and was given to whomever in the body God had selected. It was not passed secondhand through a minister or group of ministers; it was given by God to the recipient firsthand. Accordingly, we read, "Lay hands suddenly on no man." Why not lay hands on a man suddenly, hastily, for ordination? Because God may not actually have bestowed ministerial power and authority on that man; he may not be as it appears, and if he is on his own—preaching without a license from God, so to speak, then it is very important that ministers who are authorized of God not take part in this false ministry—"Neither be partaker of other men's sins: keep thyself pure."* (1 Timothy 5:22) We see that the common sect practice of ordaining and thus empowering a ministry to work among them can actually make a participant a "partaker of other men's sins," as can incautiously laying hands on a minister who is not what he or she seems to be at the point of ordination. Give it time; watch the fruits carefully; wait on God; don't be in a hurry; don't rush recognition; let what God has done (if it really is God at work) thoroughly prove itself. Let the brother or sister who may be used of God, give "full proof"* (2 Timothy 4:5) of their ministry.
Now if a man is sympathetic toward the concept of men giving authority to other men in the name of Christ—rather than Christ directly enduing men, and other men of God recognizing the gift of God—then the language of Brother Paul toward Brother Timothy might seem to support their prejudice. I will quote again the two scriptures in Paul's epistles to Timothy. "Neglect not the gift that is in thee, which was given thee by prophecy, with the laying on of the hands of the presbytery."* (1 Timothy 4:14) "Wherefore I put thee in remembrance that thou stir up the gift of God, which is in thee by the putting on of my hands."* (2 Timothy 1:6) The phrases, "with the laying on of the hands of the presbytery," and "which is in thee by the putting on of my hands," would seem to indicate that Paul gave something to Timothy, rather than just recognizing that Timothy already had something from God. But a closer look at the two texts gives a different slant to Brother Timothy's ordination, at which Brother Paul was present, and wherein he laid hands on Brother Timothy. Paul refers to Timothy's gift as "the gift of God"—i.e., God's gift—and this gift was predicted by prophecy (from God, who alone knows and knew the future). In a general sense, both the gift from God, with its corresponding authority and anointing, and the recognition of others with the same gift from God are all part of what God has endowed for the preaching of the gospel.
A parallel is found in water baptism, which is administered by men as "the answer of a good conscience," and in this sense, water baptism saves us (that is, it is part of our overall salvation). But Peter is careful to record that water baptism is "not the putting away of the filth of the flesh."* (1 Peter 3:21) It does not actually deliver the soul, but symbolically, in an outward testimony, shows what has already actually happened in the soul—hence "the answer of a good conscience" (the result of deliverance). In other words, men recognize what God has already done. "For by one Spirit are we all baptized into one body."* (1 Corinthians 12:13) This baptism cannot be water baptism, for it is accomplished by the Spirit of God, instead of a man. It is baptism in the blood of Jesus. It is echoed and witnessed to by the outward rite of water baptism, symbolically portraying a death, a burial, and a resurrection.
If we had no other scripture about water baptism than Acts 22:16, "And now why tarriest thou? arise, and be baptized, and wash away thy sins, calling on the name of the Lord," then we might well conclude that actual "filthiness of the flesh" (sin) is washed away by water in water baptism; but we understand from Brother Peter that the washing is a "like figure," not the actual washing away of sin by the blood of the Lamb. In a sense, too, the inward work and the outward work are all part of our salvation, for the outward testimony is an important part of the new life.
In the same way, ordination (recognition) of a minister by other ministers is a reflection of what God has already done or is doing at the moment. Human ordination does not confer power and authority, but simply recognizes that God has already done the conferring.
The attitudes toward conferral or toward recognition are subtle among people who practice less formality in their church activities. What is the outlook of the people toward the newly-ordained minister? Is there an instant giving of respect and recognition as a result of the ordination? Was there a conferral of authority in the eyes of the adherents because the minister was ordained by others? In a recognition-only attitude, each child of God who is established, settled, and grounded in the truth has been "ordaining" the minister from the beginning of his public ministry by recognizing and appreciating the hand of God upon the brother or sister. There is a clear and growing recognition that there is more to the ministry than just the brother or sister's efforts—God is using one of His vessels in the body as it pleases Him. When this fact is formally recognized (whether early or later in this person's ministry), there is an agreement among the others that the hand of God has truly and rightly been acknowledged. When things began to slip, and men are ordained for reasons other than a clear recognition of Divine gifting, human politics take the ascendancy, and the various and changing ways of men's wisdom are substituted for the leadership of the Holy Ghost.
Results of a God-Licensed Child of God
Here is an example of a Holy Ghost man in action: "And I, brethren, when I came to you, came not with excellency of speech or of wisdom, declaring unto you the testimony of God. For I determined not to know any thing among you, save Jesus Christ, and him crucified. And I was with you in weakness, and in fear, and in much trembling. And my speech and my preaching was not with enticing words of man's wisdom, but in demonstration of the Spirit and of power: That your faith should not stand in the wisdom of men, but in the power of God."* (1 Corinthians 2:1-5) The brother was aware that faith could stand in the wisdom of men, but he eschewed that and labored instead, that those who listened and followed would stand in the power of God. "But he that doeth truth cometh to the light, that his deeds may be made manifest, that they are wrought in God."* (1 John 3:21)
There are many good imitations of Holy Ghost work, but there is only one genuine kind. All imitations fall short of the real thing in some vital way; all are short of holy living before God in such a way that a soul will be unacceptable before the judgment bar of Christ. "Beloved, believe not every spirit, but try the spirits whether they are of God: because many false prophets are gone out into the world."* (1 John 4:1)
A great number of licensed-by-something-else preachers appear to be used of God and have a broad spectrum of appeal that appears wholesome and sound, but there is always something missing or something added that is less or more than what God requires. There is something short of holiness. It may be a lack of exclusive faith in God, or it may be a lack of humility, or the almost-but-not-quite-gospel may be short of real, genuine love for others, especially those who do us wrong. It may substitute love of a group of people (idolatry) for loving-the-Lord-with-all-our-heart-soul-mind-and-strength. The true gospel includes all things that pertain to life and godliness—nothing is left out; all things that pertain are included. It will do to live by, and it will do to die by. It will work when we give account of our lives to God. It will make it possible for you to make heaven. It is worth the cost. Praise God! "For I am not ashamed of the gospel of Christ: for it is the power of God unto salvation to every one that believeth; to the Jew first, and also to the Greek. For therein is the righteousness of God revealed from faith to faith: as it is written, The just shall live by faith. For the wrath of God is revealed from heaven against all ungodliness and unrighteousness of men, who hold the truth in unrighteousness; Because that which may be known of God is manifest in them; for God hath showed it unto them."* (Romans 1:16-19)
We who are licensed by heaven to preach the gospel know that it is the only thing that works. Yea, "Neither is there salvation in any other: for there is none other name under heaven given among men, whereby we must be saved."* (Acts 4:12) We look with horror and great grief at the less-than-complete-gospels or the something-added-gospels, noting the unacceptable results in the lives of precious souls. If you do not want to end up as the people portrayed in Matthew 25:44-46, be sure… be very sure that you are really clear with God and following the true gospel preached unto you by the truly authorized of God.
Men's Imitation of God's Licensing
We live on a constantly changing battlefield between the forces of right and wrong. No sooner does some device of the enemy become generally discredited and exposed, than a new version appears. As soon as the evils of a formal church government were revealed, our adversary sought to replace the formal with the informal. In other words, formal church membership was replaced with informal church membership. Instead of a written list of who was in, revealing who was not a member, an informal method evolved. "If you don't attend the national campmeeting, then something must be wrong with you." The scripture, "know them which labor among you,"* (1 Thessalonians 5:12) is wrested to provide a standard of acceptance or non-acceptance. "I don't know you, so I don't accept you—I have a right not to accept you unless I know you and approve of you." In other words, each new minister is on probation before the people until an informal acceptance is either given or withheld, whether God called them or not. The new laborer is licensed to preach by public opinion, informally, based on attendance and consensus. Because the church ways of men tend to follow their fleshly conditioning in their secular government, the "vote mentality" of our day prompts the average person (who walks not in the Spirit, but walks as a natural man) to feel comfortable with informal voting—expressed by either giving or withholding approval of whoever steps into a leadership role. The effect is to make the diplomatic minister more political, sensitive to the rise and fall of public opinion among the "church." The effect is to penalize the politically less sensitive, even to the point of bringing the fear of man upon them.
It is not necessary to have a written creed to be Babylonish; an unwritten creed, understood by the adherents, will do just as well. And it is not necessary to formally license ministers; there are informal ways that will serve the purpose just as efficiently. Add an effective grapevine of talk and tale-bearing, and people will be able to govern the group just as effectively as a formal human government can do so. It will be more clannish and composed of more family/kinfolk ties than a formal organization tends to be, but it will work just as well, for the most part. Where the informal doesn't work as well as a formal approach, a formal approach will develop; the informal will be "patched" with a formal patch. This is what happens to the concept of ordination in an informal setting.
People, who try to imitate the Holy Ghost in allowing the freedoms and liberties of the pulpit natural to congregations actually led by the Holy Ghost, are setting themselves up for trials and nightmares of such intensity that they have driven many a minister to a nervous breakdown. These attempts may start out as a tentative attempt to manipulate, to deal with a problem on hand. "Let's confine this troublesome minister to certain localities—safe localities." "Let him preach before a committee—(Uh oh, that's one of the taboo words)—I mean, before a group of brethren who are really established and 'pillars.' " After watching said minister for a while, there still is not unity about whether to receive him, especially if the minister really is one of God's ministers. (God has a way of calling ministers who do not fit well into the works of men; see 1 Corinthians 1:26-29.) Some want to extend him liberty, while others are not so sure that he "fits in," so they want him on probation a while longer. All the while, he is bombarded with testimonies about how in unity they all are and exhortations to "feel his liberty" and "to go slow," until he is confused and uncertain.
Unhindered vs. Hindered Faith in God
Where did all this confusion and conflicting counsel come from? Well, back when things were spiritual, the brethren all waited on God and really trusted Him to keep the city. When things went wrong, they went on trusting—they refused to take matters into their own hands. They had all the sheep consecrated, too. And all else that happened, they had on the altar before God, too. One heard frequent remarks, such as this: "Well, it's not our work—the work is God's. It's up to Him to allow or not allow as He sees fit." They meant it, too. They just wouldn't grasp hold of the ark, but they kept praying when things began to go wrong. They prayed for protection for the little ones; they prayed for conviction of the spiritually needy; they prayed that the work of God would be accomplished in even the efforts of the adversary; and they prayed not in vain. God was indeed their God and He came to their aid and that right early. Praise His name! All of this is a fulfillment of Psalms 127:1-2, and I want to testify that it is a great privilege to fully trust God to be God and to consecrate to take the consequences if He chooses not to intervene. As the brethren before the king testified, "O Nebuchadnezzar, we are not careful to answer thee in this matter. If it be so, our God whom we serve is able to deliver us from the burning fiery furnace, and he will deliver us out of thine hand, O king. But if not, be it known unto thee, O king, that we will not serve thy gods, nor worship the golden image which thou hast set up."* (Daniel 3:16-18) Here is a full answer indeed! We will trust Thee, O God, whether Thou deliver us or not in this life. It is all on the altar. All the results are in the hands of Him who knows all things, Who always works after the counsel of His own (perfect) will, Who loves us and will never fail us, no matter what we face. Hallelujah!
Now I would like to say that this consecration and this trust take out the fear utterly. Glory! If Sennacherib sends his servant, Rabshakeh, to blaspheme before the ears of the laity of the city in the language of the Jews, we are not afraid with any great amazement, for our trust is in the Lord God who ruleth heaven and earth. Yea, "I will lift up mine eyes unto the hills, from whence cometh my help. My help cometh from the LORD, which made heaven and earth. He will not suffer thy foot to be moved: he that keepeth thee will not slumber. Behold, he that keepeth Israel shall neither slumber nor sleep. The LORD is thy keeper: the LORD is thy shade upon thy right hand."* (Psalm 121:1-5) He is able to shield the tender lambs; yea, He is able to make them grow and prosper in the face of all that the adversary can contrive. Yea, "Thou preparest a table before me in the presence of mine enemies."* (Psalm 23:5) If we had not such a Protector and Keeper, we would be afraid, we would be consumed with fears. But our trust is in Him. When we have obeyed Him and restrained ourselves from laying hands upon His ark, it inspires a mighty faith, an unquenchable faith, a faith that mounts up to the skies, in our God—and He is more than adequate to the need. Praise His name!
"We are kept by the power of God!
We are kept by the power of God!
By trusting, obeying,
By watching and praying,
We are kept by the power of God!"*
But, O Beloved, when we venture into where it displeases God for us to go, when we try to accomplish the work of God in our own strength through conceit and misplaced zeal, then this confidence in God is gone, and we are plagued with fears. Fears of what can happen. Fears of what will happen. Fears of each other. Fears of ourselves. Out from under the assured umbrella of Omnipotence, we are starkly naked and an open prey. If nothing bad seems to be happening while we are thus exposed, it is just because it is working silently, deceptively, and shock and horror are just around the corner. Just as surely as one who cools off in his consecration and begins to take his experience into his hands is in trouble, whether it appear yet or no, so is a body of Christians who have turned away from the government on His shoulder to one upon their own—even if the main cause of the substitution was to "help" the Lord, so to speak. He doesn't need our help. He doesn't need us to inform Him of developments—He already knows, and knows all the details, too.
"So-and-so has been such a help to me!" The exalting of a vessel begins with thoughts like this. Without God using Him, So-and-so could not have even helped himself, much less you. Listen: "How can ye believe, which receive honour one of another, and seek not the honour that cometh from God only?"* (John 5:44) One of the things which a real death to self inside ourselves will teach us, is that a real death to self is the only thing that God can really freely work through. If all hindrances in us—especially self—are brought down and repudiated, then God is pleased to anoint; He will work without hindrance. But when honor is received one of another and the honor that cometh from God only is not supreme in our lives, then we cannot believe. And God has made believing the condition for receiving.
If I cannot believe in God as I should, I will believe in something. That may mean believing in myself (a dead end, for sure). Or it may mean believing in a group of selves. But I will believe in something. Maybe I give myself to the teaching of certain doctrines. Maybe I believe in certain ways of teaching, in certain kinds of influence, and I am willing to labor and sacrifice there. But all of this is different from just flat out trusting God absolutely—just confiding everything in the hands of the Almighty.
If you don't have it all committed to God, you will be nervous—and you will have good reason to be nervous. People put other people through all kinds of probations, interrogations, requirements, and investigations because they are nervous. Spirit-led people have their faith in God, but without this, due diligence assumes all kinds of fantastic shapes and forms, because the adversary is so wily and deception is so subtle. Fair and impartial watching becomes impossible. Who should be trusted? How far should they be trusted? Who watches the watchers? And so on.
There are disasters. There are injustices. Truly it is not in men to direct their steps, even when soaked in Bible doctrine, tradition, and teaching. And worse of all, holding the truth (in unrighteousness) in this way yields a harvest full of regret and woe. And ahead lies the Chief Shepherd, who said, "But whoso shall offend one of these little ones which believe in me, it were better for him that a millstone were hanged about his neck, and that he were drowned in the depth of the sea."* (Matthew 18:6) Jesus remembers everything. He is coming again to call every one of us to account. He knows every stumbling block that the sect machinery has put before every child of His. His eyes are upon you, and His eyes are upon me. Let us take heed. Let us take warning. In the end, the works of men are swallowed by the judgments of God.